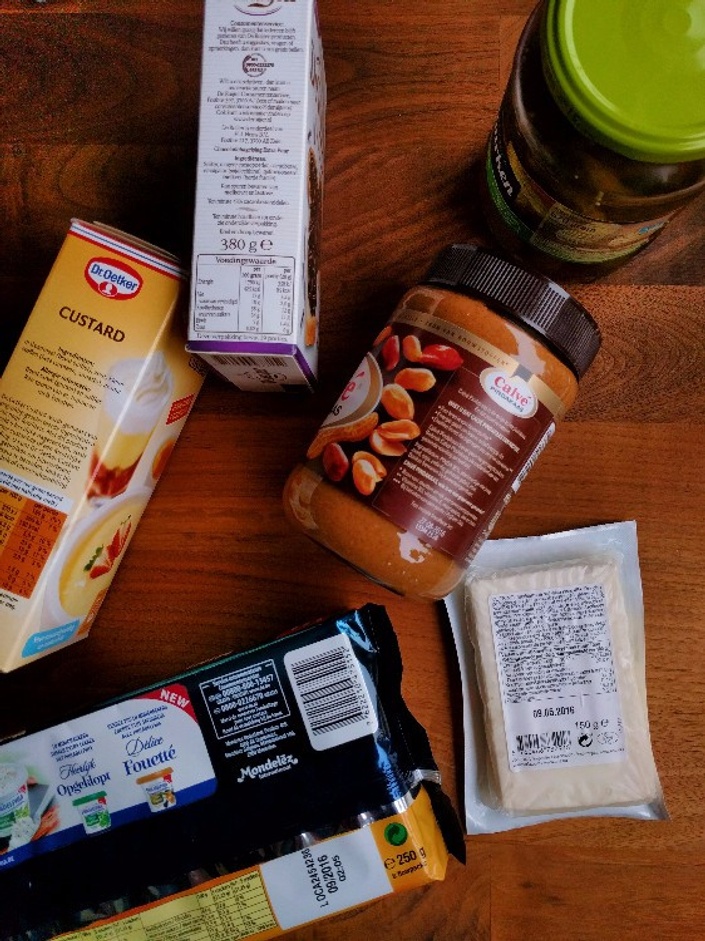 Food Packaging Basics
Science & Tech Fundamentals of Food Packaging.
Please note, this course is still under construction. We are working hard to complete the course in the coming months. But in the meantime, feel free to sign up and get started with the first few modules!

All of our courses originate from a passion for science, technology & food. And so is this one, because food packaging is a great combination of all these passions.
This course will introduce you to the science of food packaging. Making you familiar with the different factors that have to be taken into account when designing food packaging. Focus will be on the science of packaging products and how packaging can be used to extend shelf life & protect the product.
Why food packaging?

One of the main challenges of food is to keep it good until you consume it. There are a lot of ways to do this, e.g. pasteurization of milk, sterilization, addition of additives. But you always need proper packaging to transport and store it.
Packaging is often the first barrier of protection of a food and has huge impact on keeping your food good. It might seem simple at first, but often looks conceive!
What's in the course?

We will give an introduction on food packaging, starting from the food. For four different product groups we'll discuss the fundamentals of how they behave during storage. There is a strong link between the understanding of food & packaging, so we will spend considerable time on that.
We will then look how we can use that knowledge to decide on the best packaging type for fruits & vegetables, meat, dairy & baked goods.
Some of the questions we'll be answering:
Why do we use food packaging?
What sort of packaging should you use for a product group?
How can packaging extend the shelf life of foods?
What are the main properties of the different food groups we're discussing in relation to storage & packaging (e.g. respiration of vegetables, discolouration of meat)?
For whom?

All of those interested in getting to know the field of food packaging.

Those from the fruits & vegetable, meat, dairy & baked goods industry who would like to get a better technical understanding of the available packaging methods.
The course has been developed for those with a basic understanding of food science. If you don't have the basics covered, we advise you to first take our Food Science Basics course, or use that course as a further reading opportunity if things move too fast.

What's not in the course?

Marketing and design of packaging will not be discussed in detail. They will be touched upon, but that's it. We will focus on whether a plastic pack or paper cardboard is better for the product, ont how that box or pack will look like exactly. That said, marketeers who would like to understand better why a certain type of packaging has been chosen are more than welcome to take the course.
Also, packaging materials are discussed, but it is not the core of this course. As mentioned, this is an introductory course. So we will not dive into the specifics of all the different options (e.g. plastic types, suppliers, quality of packs).
Still doubting whether it's a good fit?

Have a look at the chapter titles to get a feel for the content of this course, or connect with us.
Have a look at our blog Foodcrumbles.com to get a feel for our expertise.
Your Instructor
Hi there, it's Science Chef here. I'm an enthusiastic, though not incredibly good cook with a passion for science (I'm a trained scientist in food technology). One of the reasons I'm not a perfect cook: I keep on experimenting! I love baking bread (and pancakes and lots of other foods) and loving writing about my trials (and failures) on the blog foodcrumbles.com.
Class Curriculum
Introduction
Available in days
days after you enroll
1. Packaging of Fruits & Vegetables
Available in days
days after you enroll
2. Packaging of meat
Available in days
days after you enroll
Frequently Asked Questions
When does the course start and finish?
The course starts now and there's no deadline! It is a completely self-paced online course - you decide when you start and when you finish.
How long do I have access to the course?
As long as this course exists you'll have access! So no need to hurry, although it's best to keep going at a good pace. We recommend finishing the course within 5 weeks.
What if I am unhappy with the course?
We would never want you to be unhappy! Let us know why and give us some tips on how to improve, that's how we learn and grow! Since the course is free :-), there's no need for a refund.
This course is not open for enrollment.